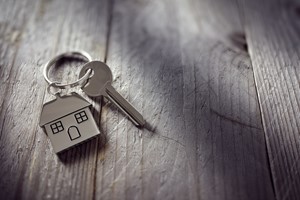 The summer real estate season provides a valuable opportunity for homebuyers across the United States. And with the right homebuying strategy, you should have no trouble securing your dream home at a price that fits your budget.
What does it take to discover a wonderful home in summer? Here are three tips to help you purchase a great home during the warmest months of the year:
1. Know What You Want from Your Dream Home
Although you may allocate substantial time and resources to browse the real estate market, your best efforts may not be enough to find your dream residence. As such, you'll want to go above and beyond the call of duty to transform your homeownership dream into a reality.
Make a checklist of must-haves for your dream residence before you browse homes that are available in summer. By doing so, you'll be able to better understand what you want from your dream house and plan accordingly.
In addition, getting pre-approved for a mortgage usually is an excellent idea. With pre-approval, you'll know exactly how much you can spend to acquire your dream house.
2. Take Advantage of Vacations and Long Weekends
For many people, summertime offers extended breaks from the hustle and bustle of day-to-day life. Meanwhile, homebuyers who take advantage of extra time may be able to commit additional resources to complete their search for the perfect house.
Summer vacations and long weekends can be a time to relax. However, if you have time to spare, feel free to browse the real estate market. By doing so, you can check out a broad array of houses and even set up home showings at your convenience.
When it comes to checking out homes in summer, don't forget to enjoy the beautiful weather, either. For example, if you spend an afternoon viewing homes, you may want to reward yourself with a trip to the amusement park in the evening. Or, if you're checking out a home that is located near a beach, feel free to plan a beach trip after the home showing is finished.
3. Hire an Experienced Real Estate Agent
Navigating the real estate market may seem impossible at times, particularly during summer. Fortunately, hiring an experienced real estate agent ensures that you can streamline the process of securing your dream residence.
An experienced real estate agent understands the ins and outs of the housing market and will do whatever he or she can to help you find a terrific home. This real estate professional can offer information about home listings in your area and set up times to view houses. Plus, your real estate agent will be able to respond to your homebuying concerns or questions at any time.
Employ an experienced real estate agent to take the guesswork out of acquiring a home in summer – you'll be happy you did. With support from an experienced real estate agent, you can explore a vast array of houses and find one that suits you perfectly.